Newsletter #6: How to Structure Your Learning Projects With Logseq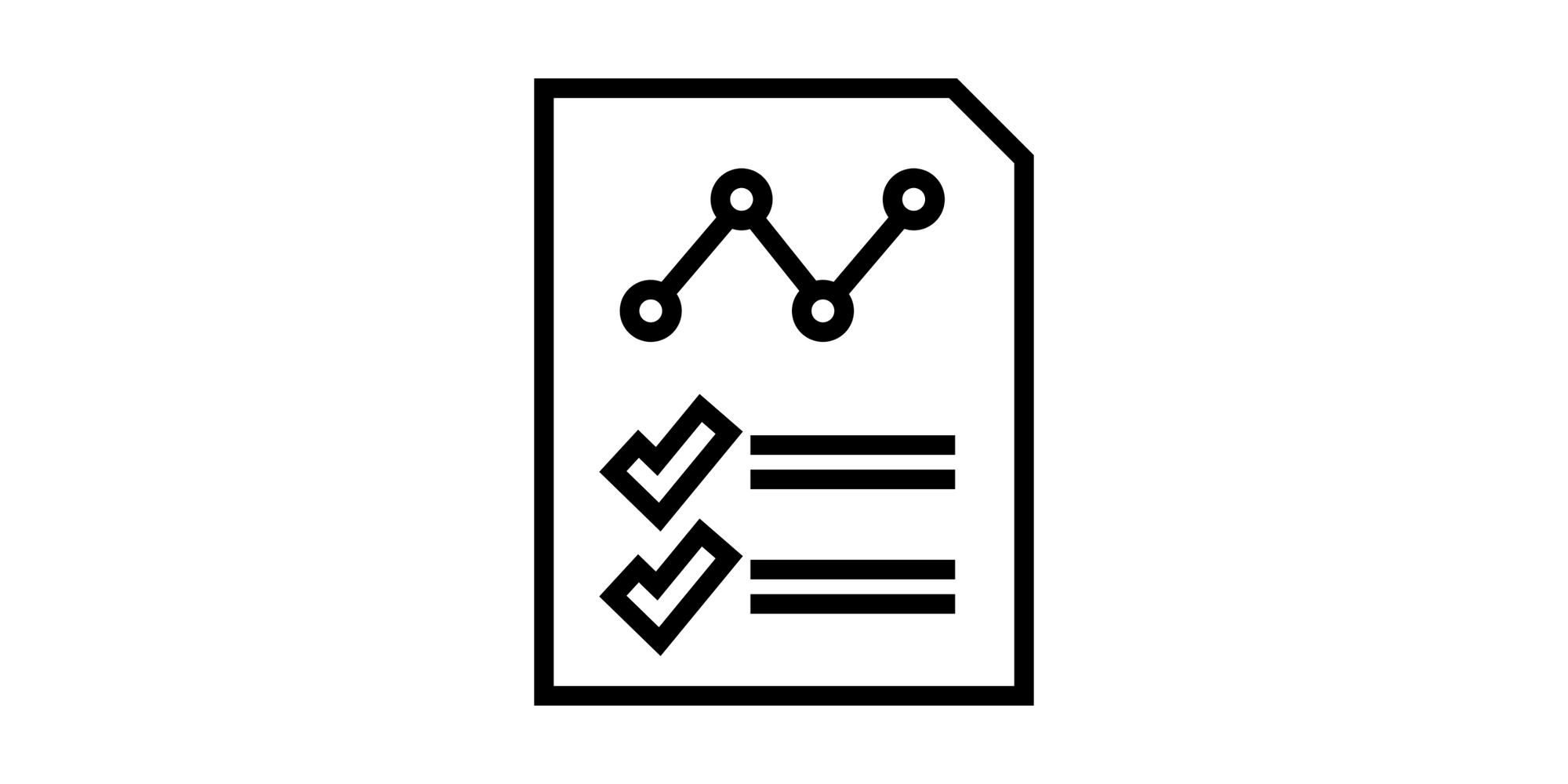 Happy Tuesday, Logseqers!
Another buzzing week has flown by. We're getting into a nice rhythm of releasing code and content, both as a team and a community. This week's release of the desktop and Android apps further improves stability, and we're learning tons from the community on how to make things even better.
There were over 120 attendees at last week's Town Hall meeting. Combined, they asked a total of 53 questions and gave over 35 suggestions. Topics ranged from our upcoming sync feature to how we can make onboarding easier. You can find a link to the recording in this newsletter. If you have ideas for making our (community) processes better, hit the reply button and share your thoughts with us.
Speaking of the sync service, this week we've started internal testing of it. Later this summer we'll reach out to our backers and sponsors to invite them to a closed beta. Our aim is to replace iCloud and other third-party providers to keep your graph synced across devices, while bringing more stability and encrypting. More on this service in future newsletters.
This week's edition is all about how to use Logseq to gain skills. Using Logseq's built-in features and plugins, cultivating a learning habit is easier than ever. Read on to inspire your own workflows.
New in version 0.7.4.
On Monday we released version 0.7.4. of Logseq desktop and Android. This release improves overall performance and stability. These are the most important changes (none of them will break your workflows):
Excalidraw (/draw) now uses the Logseq theme.
Indexing is faster for large graphs.
Overall UI is improved (mostly icon placements).
You can now hold Shift and select text from any block (not just the one you're editing):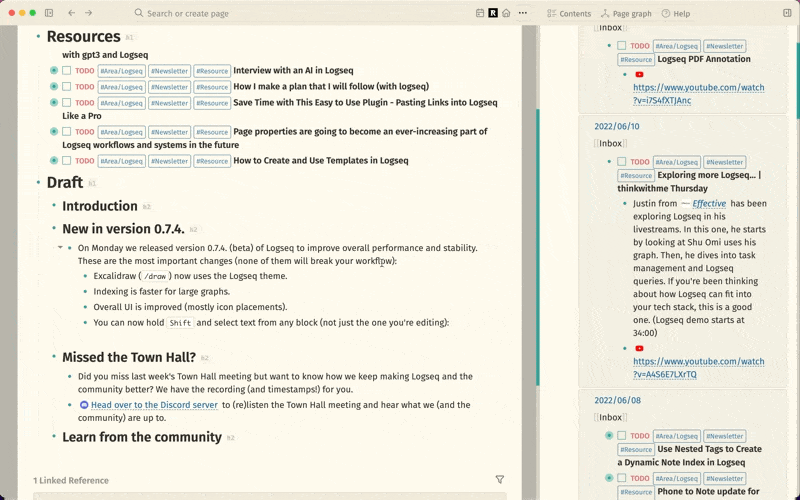 Missed the Town Hall?
Did you miss last week's Town Hall meeting but want to know how we keep making Logseq and the community better? We have the recording (and timestamps!) for you.
Head over to the Discord server to (re)listen the Town Hall meeting and hear what we (and the community) are up to. You can find the recording in #announcements (although the link above should take you to it immediately).
Easily switch from Roam Research to Logseq
Have you been looking at Logseq as a Roam user, but didn't dare to make the switch yet? Here are two resources that will help you transfer your notes and images from Roam Research to Logseq:
The first resource is this excellent Ness Labs tutorial. Not only does it show you how to export your notes from Roam to Logseq, it also helps you think about if switching is even the right move for you.
The second resource is a script that's for the more technically proficient among you. Logseq-migration helps you to download all of your assets (images, PDFs, mp4 files, etc.) that are stored in Roam's cloud.
Learn from the community
🤖 How to create learning plans with GPT-3
In the previous newsletter we linked to the new GPT-3 plugin (available in the Logseq Marketplace). Its creator Brian Sunter is busy testing it out in public, and has already showcased several practical use cases.
One such use case is to create personalized learning plans, as Brian demos in this tweet. Check out the amazing result in his graph.
To see GPT-3 in action, watch the short video below:
📺 How to make a plan that you will follow (with Logseq)
If you want to gain some inspiration on how to learn new subjects with Logseq, you should definitely follow Priscilla Xu. In her quirky videos, she showcases learning workflows and the tech stack she uses to remember what she learns.
🔖 Make your workflows more powerful with properties
Learning boils down to showing up repeatedly. In this short thread, Dario shows some ways how you can use Logseq's properties to build your own habit tracker and visualize the data in a table:
📑 How to create and use templates in Logseq
Do you keep forgetting to add properties to your blocks and pages? Turn them into a template. In this article by appsntips, you learn everything you need to know about Logseq templates. Your graph will be more organized than ever, with ease!
🔌 Plugin: grab the title of a URL
Let's end this week's newsletter with a nifty plugin called Get webpage title (available in the Logseq Marketplace). When you run it on a block with a URL, it will turn it into a link with a proper title. Handy for when you're building your index of external learning resources. Here's Santi Younger showcasing it: