Whiteboards and Live Queries for Everybody! [0.9.1 Update]
The Whiteboards feature is now available for everybody, and writing Logseq queries is easier than ever.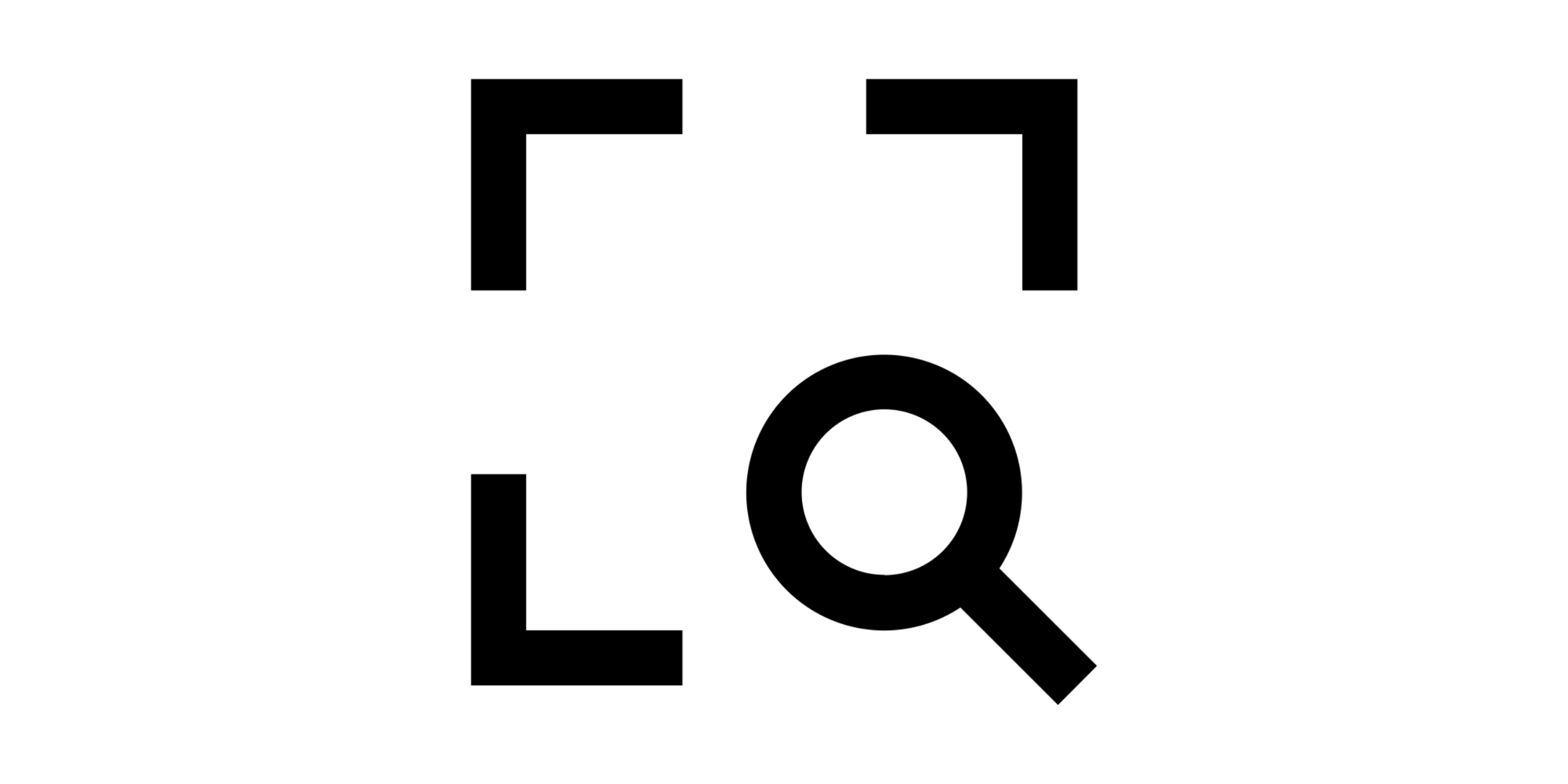 Dear Logseqers,
It's been a while since we emailed you, but we haven't sat still.
In this email, we want to share a few major improvements to Logseq, which we believe will make it your favorite thinking tool.
If you have questions or comments after reading this update, feel free to hit reply and share your thoughts with us. We love to hear from you!
How to update
To update to the latest version of Logseq (currently 0.9.1), head over to Logseq.com or go to ... > Settings > Check for updates within Logseq:

Important: Re-index your graph
In order to better handle filenames with special characters, we've added some changes that require a re-index of your graph.
To re-index, follow these steps:
Make sure that you have Logseq open on just one device and that your graph is fully synced.
Click the name of your graph in the top left sidebar, and then Re-index.
Wait for re-indexing to finish (do not close Logseq!) and make sure it's synced before closing Logseq.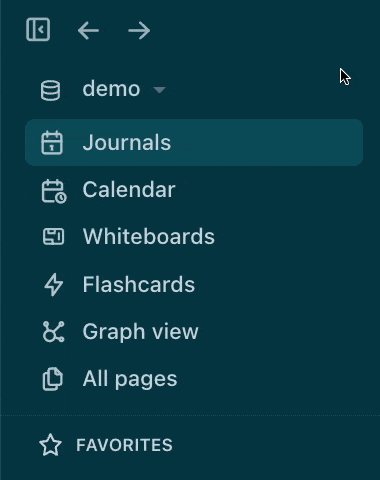 Whiteboards for everybody
We're proud to announce that the Whiteboards feature is now available for everybody and is enabled by default. After updating, you'll see a new Whiteboards button appear in the sidebar.
The feature works on all Logseq desktop and mobile apps. Whiteboards are also visible on the web when you publish a graph.
We rolled out Whiteboards some months ago to our financial backers. We did this as a way to show gratitude to everyone who donates to keep the project going, and to keep the amount of support and feedback manageable. We feel the feature is now at a stage where it's stable enough for large scale use.
Click here for in-depth documentation of the Whiteboards feature.
If you run into issues, please post a message on the forum or in our Discord server. If you're a Backer or Sponsor, you can ask for help from our engineers for few more weeks in the #beta-whiteboards channel in Discord (make sure you first claim your Discord badge).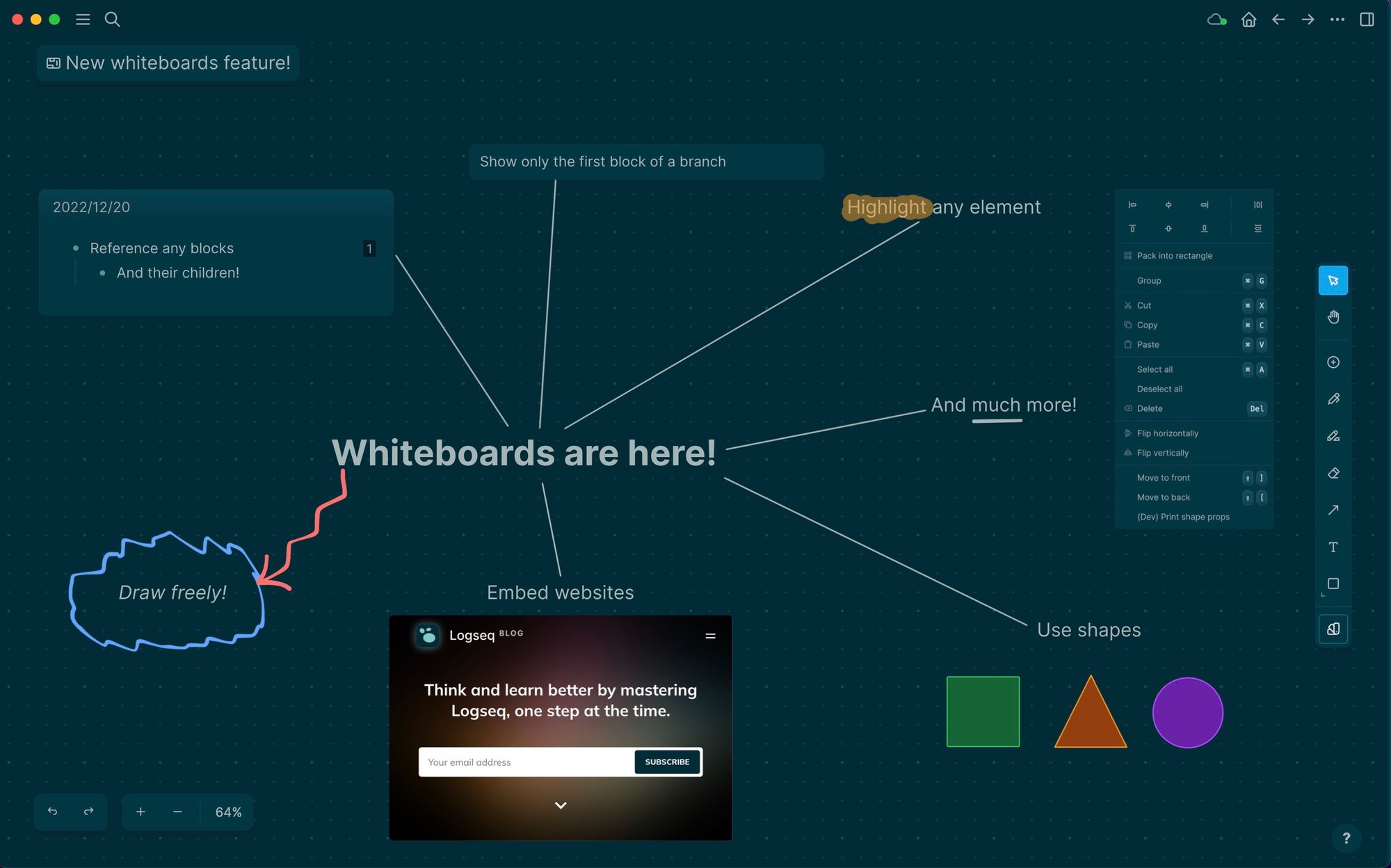 Live query builder
You can now create your simple queries using point-and-click instead of writing complicated syntax!

The new live query builder turns everything into code for you, which makes it easy to reuse and share your queries.
You can read more about the new query builder (and test it out in your browser) in our documentation.
If you've never used queries before, check out this lesson on boolean logic or this one about query filters. If you need more help with the new query builder, head over to the #queries channel on Discord.
Community member Bas Grolleman (aka Tools on Tech) created this short demo and review video. Make sure to subscribe to his YouTube channel for the in-depth tutorial he'll release next week:
Let yourself be heard!
Logseq is an open source project, made by a community of personal knowledge enthusiasts, for enthusiasts.
If you have suggestions to make Logseq a better tool for thinking and learning, please say hi on the forum or in our Discord server. And if you know how to code or write documentation, be sure to check our GitHub page to see how you can help.
With gratitude,
The Logseq team